Today out of the blue my wife sent me this :
…and so what I did is this:
( I simply created a quick PHP script to send out a personal message everyday )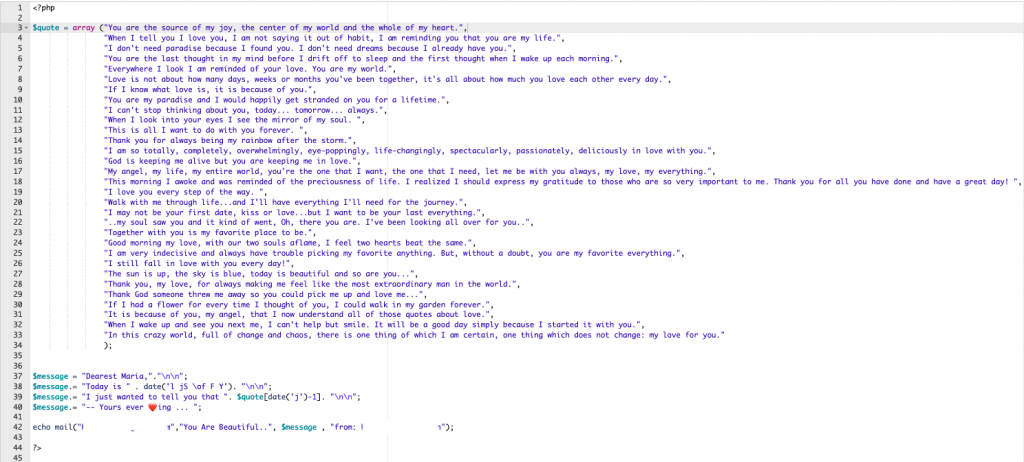 Then I created a CRON job to send this out daily
And finally, Some Testing …:
I'll post her reactions in a few days once she starts getting it..

Update 25th March 2021 : She wasn't reading emails ( her fault ) and she says that I've not been emailing her.

I told her to re-check and voila..
Update 2: 3rd April, 2021 : she said "You need to sleep early as you need to wake up at 5:30am for the emails".. I chuckled silently..
————————————————————–
Version 2.0 : If this is a hit, I will upgrade the script to send out a whatsapp message via the Whatsapp API … Stay tuned..
FYI: If someone needs this script, please email me and I'll be happy to share !