EDIT: I found this most suitable.
Some years ago I got a laptop from HP. The irony is that my laptop was used by HP service center more than me!
The following email screens will explain what kind of Customer Help is provided by the so called MNC Hewlett-Packard!
So I didn't receive any reply, No calls! After 8 days, I wrote another email to them!
As soon as I sent this email, I got a call from the service center!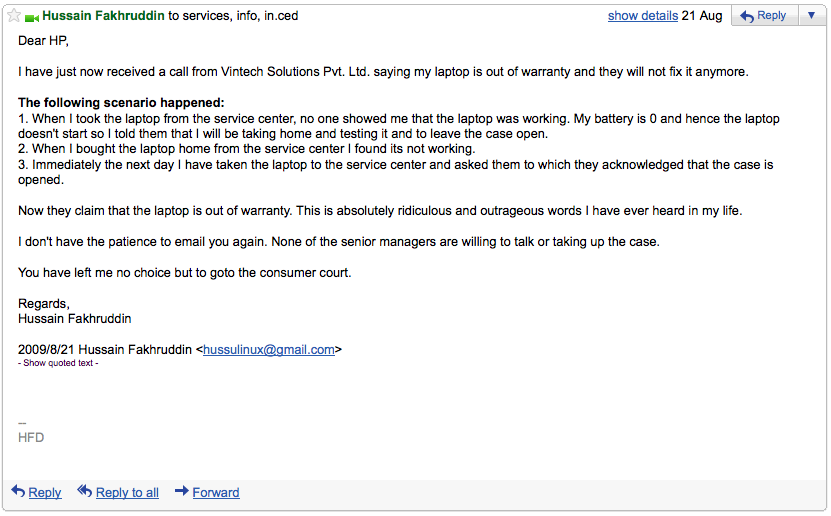 And so I went the to the service center and collected my laptop. But I made sure if the Director Mr. Chintamani Lele knew this. So I wrote this email to him
Immediately Mr. Chintamani Lele from Vintech replied !!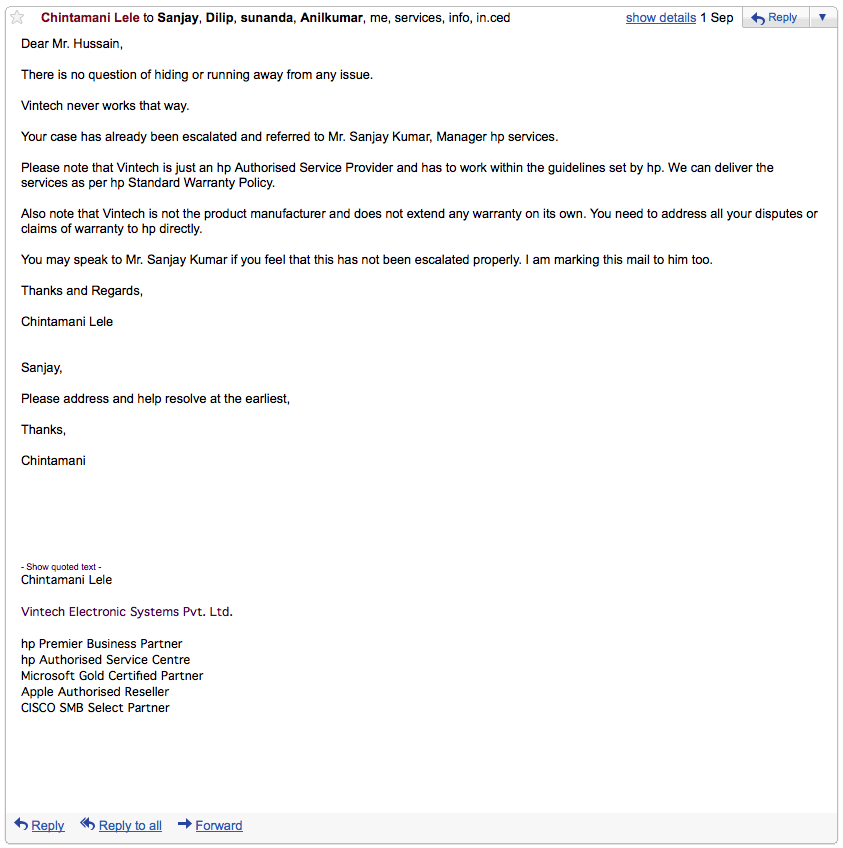 And so the HP guys take it from here and NO one replied for 13 days! Which made me send them another email as below:
After 4 days from the email above, I got a reply from Sanjay Kumar, HP India Sales saying the below:
Immediately I asked him and ETA to which he replied Next Monday!
But its already passed Monday! And no reply yet. So I shoot out another email!

And on 23rd Sept, I get this in reply! Should I laugh or cry?! The guy was on leave until 21st and still on leave on 23rd! Wow HP!